18.08.2008
techsolutions.gr is online
Techsolutions is proud to present the new site to provide better customer support.
15.08.2008
Servers upgrade
Techsolutions upgraded various web and sql servers with new ones to provide better performance for your applications.
08.08.2008
Sharepoint Hosting
Here in techsolutions from now on we provide sharepoint services 2007 hosting.




Welcome to Techsolutions, we are dedicated to provide you hosting with value from Website Hosting to Content Management System and Sharepoint Services. Please feel free to ask us about our services and compentiting prices.

Website Hosting

Sqlserver Hosting

Sharepoint Hosting

Exchange Hosting

Content Management Systems

Consulting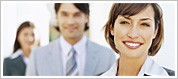 We offer solutions that can't be replaced

Our services based on Windows platform offer excelent performance and maintanability

We offer exprert knowledge for you to setup and run in no time.